What If
An anthology series which tackles a different morality tale, and the ripple effect of a single decision that changes the trajectory of an entire life.
Antiques Roadshow (US
Antiques Roadshow (US
Appraisers of antiques travel with the show to various cities. Area citizens bring articles for appraisal and often relate the histories of these items. The appraisers then expand on what…
Apex Predator
Apex Predator
APEX PREDATOR is a new kind of hunting show, one that blends the excitement of hunting with a chance to learn about natures hunters that came before us. Host Remi…
NYPD Blue
CSI: NY
Gracepoint
Masterchef Canada
Masterchef Canada
Amateur chefs compete in this Canadian version of the reality-cooking series.
Your Number's Up
Manhunt
Manhunt
London Metropolitan police detective Colin Sutton tracks down a serial killer.
Eps10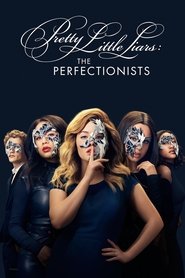 Pretty Little Liars: The Perfectionists
Pretty Little Liars: The Perfectionists
In Beacon Heights, a seemingly perfect town, a group of three college friends struggle with the stress of being overachievers. In the aftermath of the town's first murder, each Perfectionist…
Status: Canceled
Curious George
Eps69
Alone
Alone
Hardcore survivalists are put by themselves in the Vancouver Island wilderness, without camera crews, teams, or producers – on a single mission to stay alive for as long as possible.
Status: Returning Series
Dong Yi
Dong Yi
A moving historical drama set in the Chosun Dynasty of old Korea, Dong Yi tells the story of a simple maid that rises high in the royal court as a…